"Its the summer of 1994, and the streets of New York are pulsing with hip hop and wafting with the sweet aroma of marijuana. The newly-inaugurated mayor, Rudolph Giuliani, is only beginning to implement his anti-fun initiatives against crimes like noisy portable radio, graffiti and public drunkenness.
Propelled by an exuberant hip hop score, The Wackness captures the spell of 1994--a time of pagers, not cell phones; a time when Tupac and Biggie were alive but Kurt Cobain had just died."
from reading reviews online and checking the trailers and from the cast, this looks set to be a good film, especially for heads of my vintage...
speaking of films i watched this on saturday night
Tom Ludlow: Konnichiwa. Konnichiwa. It means what's up. So what the fuck's up?
street kings
- as an action flick head and a hip hop head i thought this was a pretty cool, gritty, cops gone bad film. keanu not as the typical hero for once, and a nice cameo from common and the game with some well samplable dialogue... forrest whitakker is pretty bad ass too and even hugh laurie comes off as kinda tough, and how can i forget the beautiful naomi harris playing terry crews wife.
some stuff i came across from the good people at
the fader
...
pitbulls free agent mixtape
check american war, gonna drop this at the next lookout! for sure...
"Nas, "Queens Get The Money"
i know you're gonna dig this...
Busta Rhymes, "I Got Bass" (Prod. By Bangladesh)
ok big shouts and thanks to all who made it down to LOOKOUT!'s anniversary party on thursday, one of our biggest nights ever and was great to see so many smiling faces having it on the floor who have been with us for the past year. the photo exhibit came out well and you can check and d/l the pics here -
LOOKOUT! anniversary photo exhibit
new mixes i'm listening to today...
The DJ Shadow Breaks Set - Mixed by Fraykerbreaks
James Pants vs. Gorilla Mix - Mixed by James Pants
NYC Reality Check 101 - Mixed by DJ Premier
not only do us ozzies steal your jobs, women and tell you poms how to get down with kicks a la
sneaker freaker
, now we telling you what's up with tees as well, those that know me know i have waaaay too many t-shirts, now there a magazine i have to try not to buy as well!
buy T-WORLD: THE JOURNAL OF T-SHIRT CULTURE
here
came across this clip from Kon which includes footage from the BBE anniversary party that i hit up and i know some of you was at too...
been hearing more noise bout this chick Stephanie McKay, maybe someone on here posted about her too? check these tracks beautiful new soul, you will not be disappointed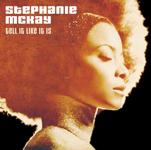 Jackson Avenue
&
Oh Yeah
ok that is probably more than enough if not too much...
"I call you sun, cos you shine like one..."
peace