You might remember I blogged
about a singer called Tinashé
recently, don't worry you will be hearing a lot more about him soon. I went to see him live at the
Young and Lost Club
on Dec 3rd, a regular session in Camden at the Lock Tavern I now recommend you check out.
The first act was a singer named
Lissie
, who sounded very much like she actually went back to the 70s to write her material - not in that cheesy retro throwback way either, it was honest and lovely. Born on the banks of the Mississippi, she sang of wedding bells and the Appalachian mountains, flitting naturally between melancholy and soaring joy. Oh, and she had a bass player playing drums and singing BVs
all at the same time
, plus a guitarist who sounded like Eric Clapton on a good day.
My first thought on seeing Tinashé was - is he a really talented child? I have now checked and can confirm he's in his 20s, but there was something about his energy on stage that makes him seem like someone gave him loads of talent for Christmas and he's so excited he can't stop playing with it...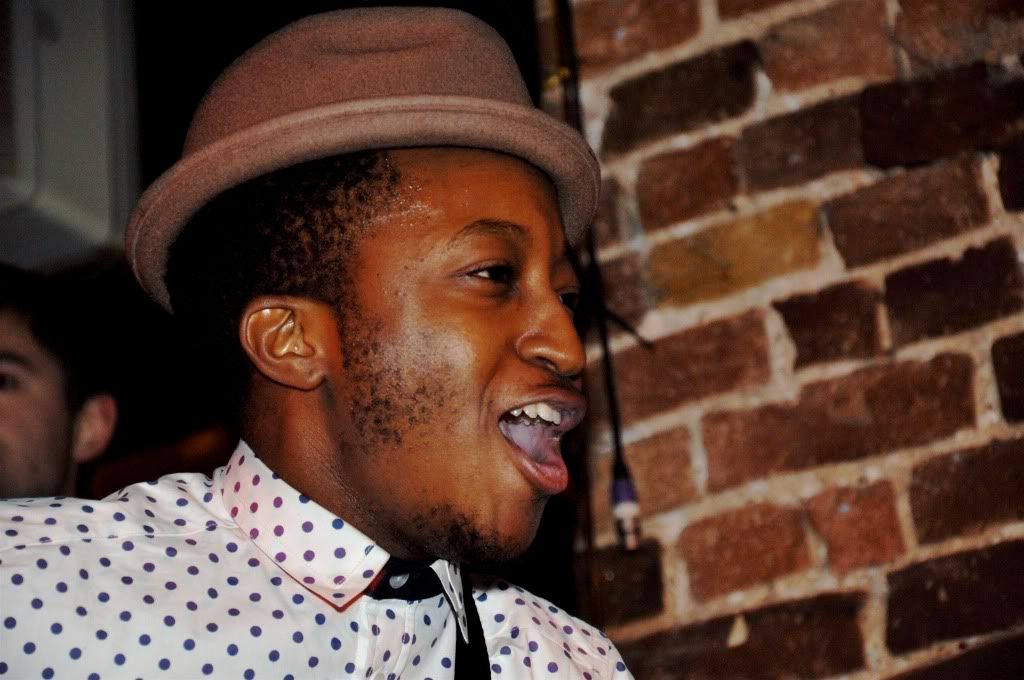 The set up for this gig was Tinashé plus very energetic drummer plus cardboard box. The chemistry really worked. I'd been listening to acoustic versions of his music and was slightly scared that the addition of other people might ruin the magic, but instead it had a similar effect to adding another battery. Musically it's quite hard to pinpoint Tinashé - extremely well written pop folk? Does using two such dirty words together cancel them out? I think I'll stay away from detailed descriptions until I hear the album.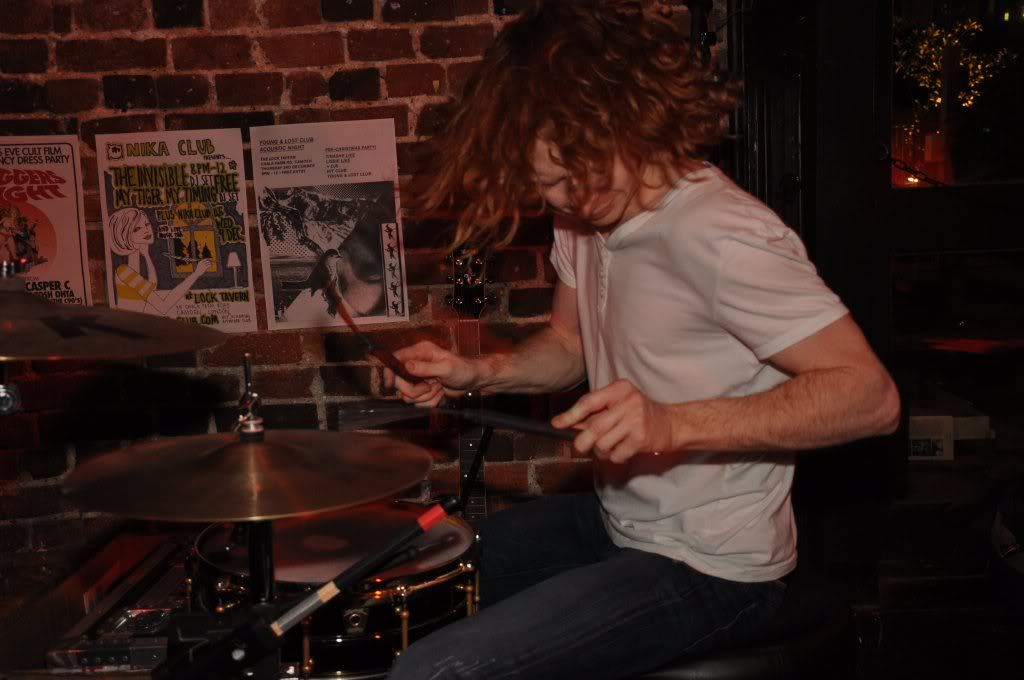 I can't lie I was a bit sad he didn't play "Zambezi", the song I hear is leaving grown men I know close to tears, and my friend Zubin was pretty upset he didn't get to hear "Mr Presumption", but you can download a live recording of it
here
. If you missed the entire gig you can catch him on the 19th December or check out Tinashé on Myspace
www.myspace.com/tinashemusic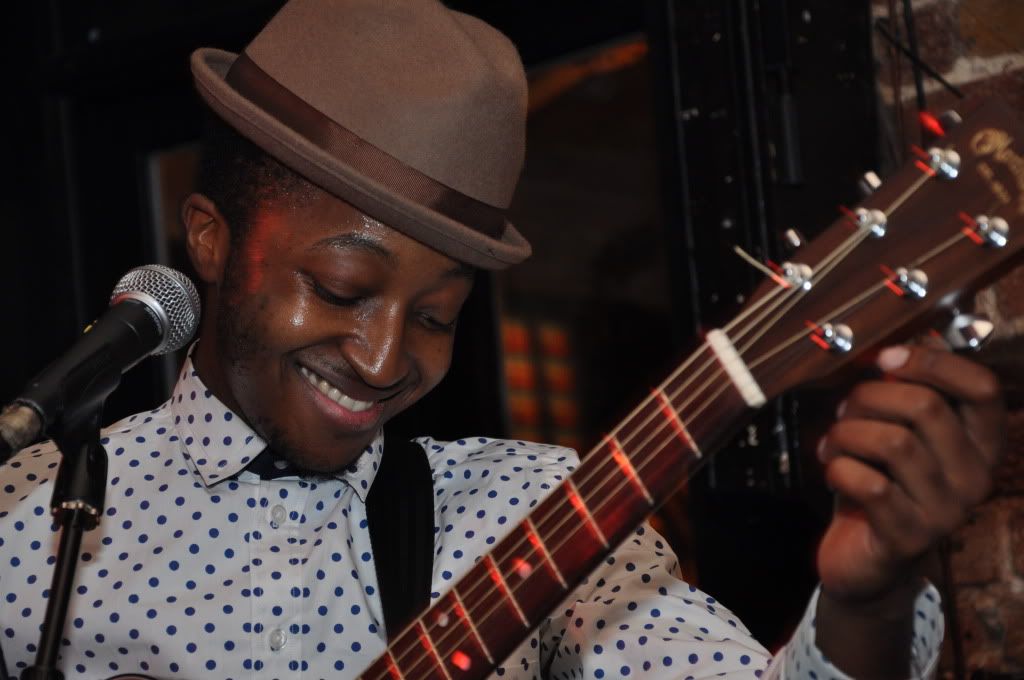 Huge thank you to Cavalry for the photos.