I wasn't going to review this because of the old adage "if you haven't got anything nice to say...". However - I did come across some photos over at Stones Throw by Matt Cheetham of
WATCHLOOKSEE
that were better than the gig so I thought I may as well post those.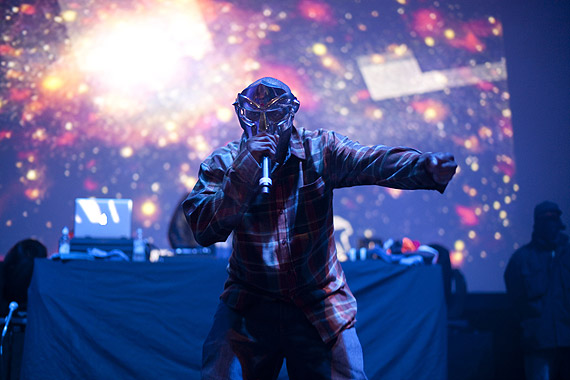 We all had a moment when, after a 45 minute wait listening to rubbish dance music, a bunch of guys ran out on stage and I turned to my friends saying, "errr - who's the slim white guy in the mask?!". I think it was a trick, as the man himself came out shortly afterwards, and my brain stopped for a moment to note - it was really him. Doom was pretty funny too, waving his British passport on stage, and telling us it wasn't really him, that he was at home. I didn't hear half of the songs I would have liked to, and couldn't hear half of the songs he performed, but there was at least something exciting about hearing his voice live.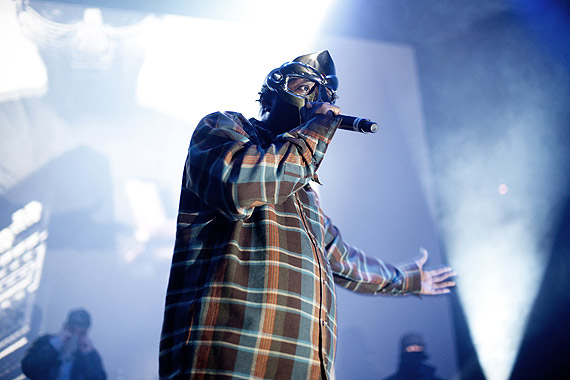 I have to say I wasn't expecting the show to be amazing, reclusive hip hop types don't tend to blow your mind on stage, so part of my reason for going was to celebrate the music of an artist I've listened to
and loved
for years for the first time on a massive soundsystem in a beautiful venue with lots of like-minded fans. That was the part that let me down the most - the music was almost completely inaudible, and the only way I can describe the crowd was "drunk, angry sausage". Props to the guy in the homemade cardboard mask though.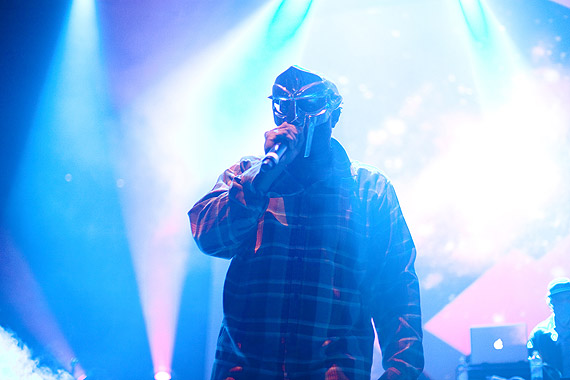 I was down to stay to watch Matthew Herbert's DJ set afterwards, which I noticed began with Gbosa Gbosa! by Afrikan Boy, but everyone virtually ran outside and Matthew was left playing to a crowd of about 20 people. Not quite sure on the thinking behind the programming there but perhaps it will work in the sunshine of Barcelona at Sonar Festival...