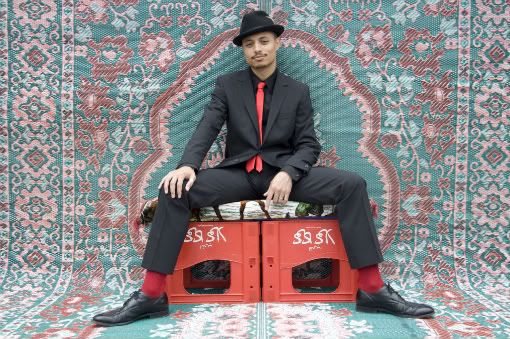 This photo made me laugh - I think I actually bumped in to José in the Moroccan furniture shop on Calvert Avenue in East London a few months back where this would have been taken. I totally geeked out, went bright red and bowed. Anyway - for some reason I'm allowed to give away the title track from his brilliant new album Blackmagic (which I reviewed back in Feb) for free! I think it's to remind you there is now a deluxe edition you can buy which features new music, remixes and a music video (including one of my favourite José James songs ever, also produced by Flying Lotus, "Visions of Violet").
Download José James "Blackmagic" prod by Flying Lotus HERE
Also, on my internet travels (via The Findmag) I heard a snippet from another new album -
"

On May 11th, José James will release 'For All We Know', a new full length album together with Belgian pianist Jef Neve. All songs are recorded in a six-hour session, without a producer, retakes or overdubs"
Jose James & Jef Neve SNIPPETbyThe Find Magazine