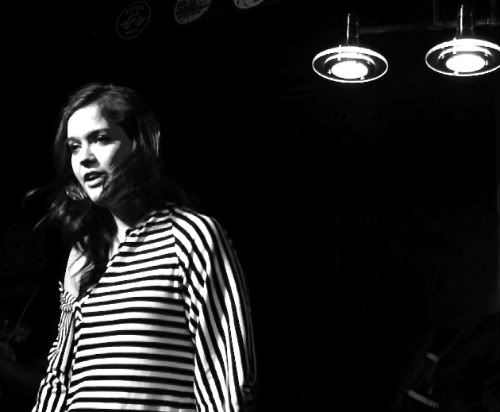 I got overwhelmed by the
hours
of footage I filmed in Texas hence the delay, so to kick things off here is my favourite performance of the festival. It's quite tough at SXSW for performers, most of the sound systems were terrible and
Sonnymon
had to go on last after a crew of about 25 rappers (I exaggerate not) were politely forced off stage to make way for them (and you can see the sound guy just wandering around on stage). Despite that they were pretty damn good.
Prior to this performance I had only really heard Sonnymoon's version of
Houstatlantavegas
which I preferred to Drake's original and featured on
We Love Vol #11
back in December - the crowd begged to hear it but they didn't have the instrumental. Anna's voice completely blew me away live, she sounds just as effortlessly amazing as she does recorded and they instantly became my new favourite band. You can check out their debut album
Golden Age
below.
I have to say a HUGE thank you to Maiya from
Blind I For The Kids
- a more wonderful hostess you couldn't ask for.