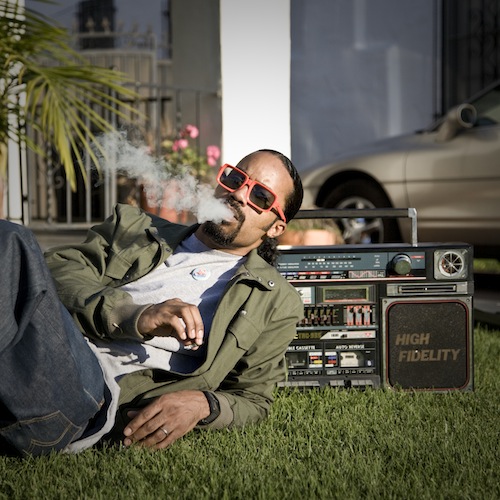 Yep, I have TWO pairs of tickets to give away for this quite frankly breathtaking line up. All you need to do is email (
info@putmeonit.com
) with the subject line "Dâm Funk Ticket Competition" or tweet (
@putmeonit
) me the answer to the simple question below, by 6pm Friday 27th Aug and I will pick the winners at random.
"What is Dâm Funk's live band called?"
You can find more info on the event
here
, it's happening at Koko on Saturday 4th September - don't leave it to pay day to buy your tickets if you don't win the competition, that's blatantly everyone else's plan and they'll sell out!
Just to warm you up a little more, check out this new sampler video for Dimlite's forthcoming EP "My Human Wears Acedia Shreds", sounding so juicy it's almost edible.
Dimlite – My Human Wears Acedia Shreds
from
Ehstrawlogy Produkte
on
Vimeo
.