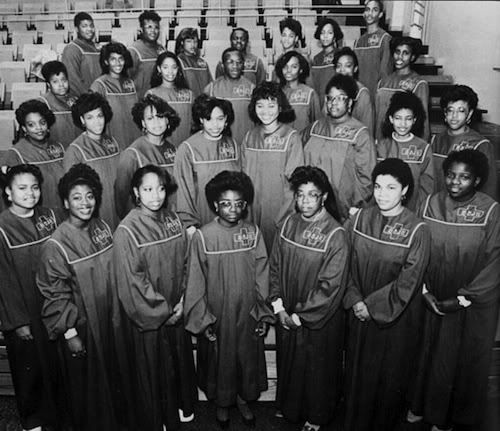 It's so rare I put mixes up because I'm usually looking for something a little bit different - and this is definitely it. The lovely
Budgie
(Livin Proof, Honest Jon's etc) sent over this awesome gospel mix and it is easily one of my favourites of the year. I'm just as much of a heathen as Budgie, but church gets all the best singers and as the man puts it -
"If you're Christian and thinking "what does this secular fool think he's doin makin a Gospel mix?", my appreciation and respect for the music and people who made it couldn't be any higher!!"
It's up as a stream
on Spine TV
but you can download it
here
.
Tracklist
1 Little Abrahams Praise - Phil Brown And God's Earth With Love
2 Togetherness (Instrumental) - The Sensational Sunset Jubilaires
3 Judgement Day (Budgie's Condensation Edit) - The New York Community Choir
4 Love So Great - William Hudson III
5 You Just Don't Wanna Be Loved (Budgie's No BS Edit) - The Winans
6 Who Will Open The Book Of The Seven Seals - Doris Ann Allen And The Church Hill Urban Ministry Choir of Richmond, VA.
7 Love Brought Me Back - Rev. Issac Whittmon And The Greater Metropolitan Church of Christ Choir of Chicago, Illinois
8 Easy Livin (Under The Sun) (Budgie's Jam Edit) - Steve Camp
9 He Is So Good To Me (Budgie's Resolution Edit) - Glenn Jones And The Modulations
10 Hand In The Hand 1 - The Excello Gospel Singers
1 Willing Heart - Teddy Grover And Joy
12 He Saved Me - The Unity Gospel Experience
13 Lord Bless Your People - entecostal Assemblies of the World International: Pentecostal Young People's Union
14 In The Name Of Jesus - Donald Watkins
15 He Won't Leave You - Edwin Hawkins & The Edwin Hawkins Singers
16 Everybody Wants To Go To H... - The Meadowlarks
17 Someday - Mattie Moss Clark Presents The Greater Williams Temple Choir (C.O.G.I.C.)
18 Make Me Over Again - James Cleveland With The Voices Of Tabernacle
19 God Has Smiled On Me - Brother Vernard Johnson
20 He Still Loves me - Phillip Brooks & Adoration
21 Bonus Tracks