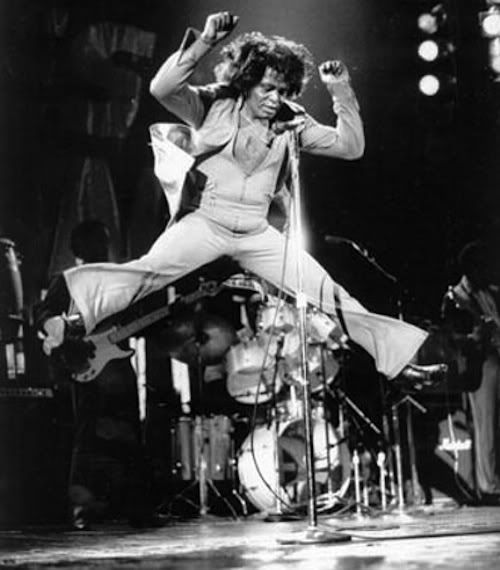 When talking to a friend the other day he was embarrassed that his clothes smelled of the rehearsal room he'd been in all afternoon because it was a "closed space", and it struck me how solitary and insular music rehearsals can be. Of course this makes sense sonically, but none of the other performing arts are rehearsed in this way and it got me thinking.
Before you reach a certain level, some things are almost inevitable. The soundsystem at the venue itself might (will) be crap. The sound guy probably won't care about your carefully constructed set. You might not even get a soundcheck and have to beg just for a line check. Your set may be cut short. You won't be the only act on the bill and the rest might be
terrible
. Most people in the crowd won't know your songs or be able to hear your lyrics. The crowd might talk (yell) all the way through your heartfelt acappella. It sounds quite bleak, but in reality, sometimes it can be - I unofficially manage a number of artists who are paying dues, and sometimes they get off stage and feel like crying.
The problem is, to the audience not much of that stuff really matters. Most people cannot tell if the mix or sound system is terrible. They're not expecting to be able to hear all of your lyrics - the only thing they may fully understand is what you say between songs. They just want to be entertained. Something I often feel at gigs is that musicians forget the obvious difference between being in the studio and being on stage -
we can see you
. It sounds glib, almost patronizing, but I say it because I come from the opposite end of the performance spectrum as a former dancer, where rehearsal is always either carried out in front of a mirror or an audience, we crave constant feedback and the soundsystem is probably the last thing on our minds. The idea of stepping on stage without that public preparation would terrify me.
Don't wait until after your gig to ask people for feedback, no one wants you to feel bad about something that has already happened and can't be changed. Ask some trusted and honest friends to come to your rehearsals, (not the day before your show, weeks before and regularly) so that they can give you some honest feedback about how your performance makes them feel. If possible, get their children to come along, that way you'll really know if you can hold people's attention! Ask yourself honestly if your show (not set, show) will make people leave raving about you to their friends no matter how crap the venue and circumstances, because that's what makes it worthwhile, not the rubbish fee. Think about what you will do in worst case (but probably not that uncommon) scenarios. Once you step on that stage your every movement is a performance and we want you to commit to it and deliver it to us with very ounce of emotion you had when you wrote it and more, (but this time also on a visual level that has to scale), no matter what happens.
I still talk about how they cut the power on Angie Stone at a festival ten years ago after just one song, but we all stayed in the tent in the dark with lighters, singing with her and clapping our way through her set. Or when Slum Village backflipped off the speakers. Or how Lissie's drummer can sing and play guitar all at the same time. When Matthew Herbert and Eska made the whole Barbican sob. James Brown holding his dancer over his head and being able to do the splits in his 60s. I could go on and on. I imagine you all have amazing gig stories too, but I doubt many of them started "the sound in this venue was amazing..."