Before you even begin reading this, hit download on the two beautiful remixes by
Kidkanevil
and
Blue Daisy
below quickly because the freebies are limited to the first 1000. They come from the second volume of remixes of
Stac
's debut album
Turn That Light Out,
which arrived on
Wah Wah 45s
recently. It features a really diverse range of production talent including Yult, Scrimshire, Alex Patchwork, Herma Puma, Ashley Beedle, Kidkanevil, Blue Daisy and Co. Since it struck me as a rather unusual thing for an artist to be this comfortable with putting out so many remixes I asked Stac a few questions about it...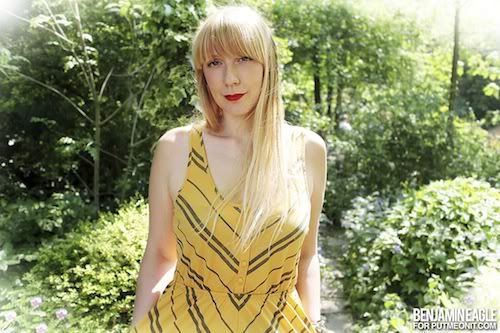 Most songwriters seem to hate remixes, how do you feel about this EP?
I love remixes! When I first started writing songs I just wrote acappellas and gave them to people to do their thing with, so actually I am really used to it. I get really excited when I get remixes back because its so interesting to hear somebody else's take on your song. It breathes new life into your song and if the person remixing it is amazing then why would the remix be anything else? Having said that I have asked for a few tweaks here and there but only tiny ones that wouldn't mean anything to anyone other than me!
Is it strange giving someone a song you've made as a collection of (potentially quite personal) "parts" to put back together in a different way?
It is strange but its also really exciting. Its like getting photos developed, you have an idea of what you think they are going to be like but there are often lots of surprises, so far so good!
Do you have any favourites or is that like asking you to pick a favourite child?
Haha! I am going to be boring and deliver the standard answer in saying that I couldn't pick a favourite. It's bloody impossible because they are all so different and all give me oodles amounts of joy!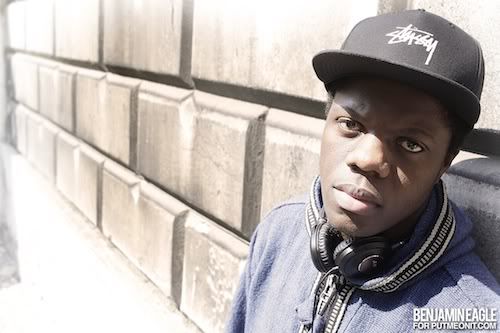 If you could choose any of your own songs to be reworked by any artist (or combination of artists) dead or alive what would you go for?
Blimey! Well. I would give my left arm (I need my right) to have Quincy Jones do 'Head on Me'. I reckon that would be pretty sick and also, I was drunk the other night and I thought it would be a good idea to write Timberland an email asking him to save the pop world from all the RnB auto-tune euro trash awfulness that's in the charts at the moment. I didn't send it but I think it would be interesting to have him do 'Glory' or a really wonky Balls Bounce, maybe? Im gonna think about this question some more cause it's a good one!
Stac & Blue Daisy will be supporting Little Dragon @ Heaven on 11th May and performing the remixes! Tickets here