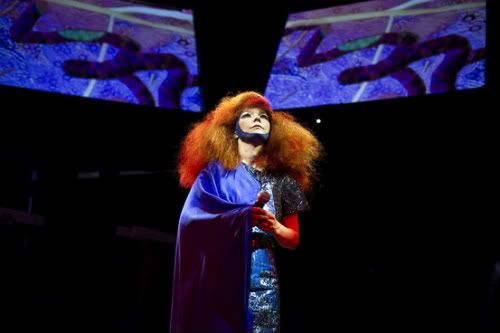 I know I'm supposed to be really excited about this new Biophilia
album/ project thingy
from
Bjork
, presently debuting at Manchester International Festival. I am, I promise, I nearly attacked a producer who has been working on this album for details (not allowed to name him/ her, apologies).
Crystalline
(above) sounds like the closest thing to the
Vespertine
album since it came along and changed everything in my tiny mind, yet with it's own very distinctive textures and direction which seems to end up in experimental drum and bass wonderland - yes yes all very exciting. Now can we talk about this remix please??