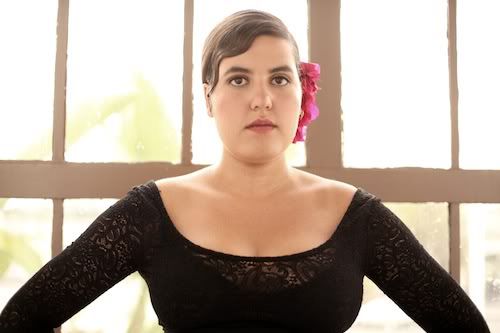 Photo by Grace Oh
I've been meaning to write something about the stunning video below for some time. It was filmed and directed by
Theo Jemison
and
Grace Oh
, two photographer/ film makers whose work you've probably seen many times without realising since they've worked with most of the great and the good in LA. I asked Theo to tell me about the process because it's just so beautiful, his response is below.
Basically the process for making the video was, Grace and I were originally approached by Andrew Lojero from Plug Reseach to do something like this for Quadron. We were going to have access to anywhere on UCLA campus so we set our sights high and asked to shoot in the Royce Hall.
There was a lot of red tape and fees to shoot in the Hall so we started looking around for a big beautiful open spaces that was conducive for vocals and visually striking. The idea of the Eagle Rock Center For The Arts came to my mind as I have enjoyed many musical events there and thought it to be a beautiful space to shoot in.
Our good friend, Brian Akio Martinez (amazing bass player for Blank Blue, album coming soon to Brainfeeder) works at the center and got us in there on a beautiful Sunday afternoon. We came in with a really small crew, KenBts engineered the audio recording and later worked with Robin from Quadron to finalize the mix.
We set up Rebekah Raff with her harp, Coco with her mic, did a few rehearsals with them and for Grace and I to frame up our shots and away we went shooting and recording the real takes. It was very simply done to keep the integrity of the voice and harp the center of attention.
The editing process was Grace & I working with amazing editor Greg "The Dude" Ponstingl on syncing up the mixed audio and refining the edit. It was a really great learning experience even on a video as simple as this one. I have shot a lot of videos with directors but this was great to see a project through from concept to shooting and sitting through the editing process.
It is all shaping light whether still photos or moving images, originally being a still photographer for 11+ years I have really been inspired working in the moving pictures the past 5-6 years. It feels like a really natural extension of all the years of still photography.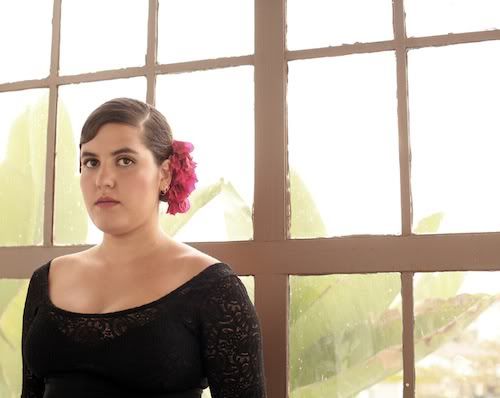 Photo by Grace Oh