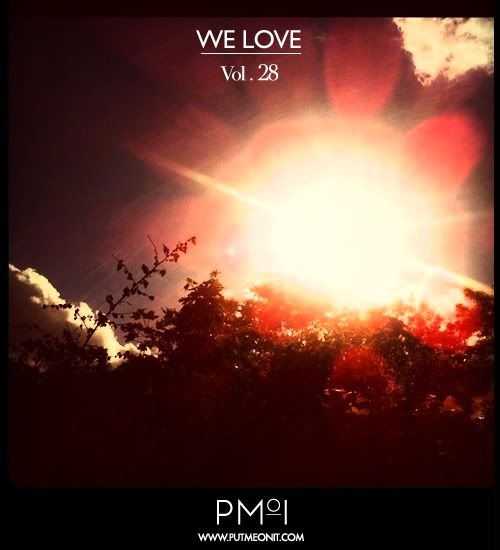 Yes you saw that right, Notorious B.I.G. - Busta has recycled a verse but the track (thankfully) doesn't sound like recent Busta Rhymes. Apparently his new album features a significant amount of production from Kev Brown (fingers and toes crossed). Disclaimer: in case the inclusion of some of these tracks is confusing I was a serious RnB chick with braids 10 years ago, there are definitely traces of that in here but I tried not to go overboard and the mixture of genres is still there. Enjoy.
We Love Vol. 28 download [Mediafire Link]
AAries - Baby, This Love I Have
Ariya Astrobeat Arkestra - African Kings
Bon Iver - Calgary
Boom Clap Bachelors - Løb Stop Stå
Busta Rhymes ft Notorious B.I.G. - I Knock You Out
Darryl Moore - Where I'm At
Débruit
- débruit's Pony
Dynasty - Magnificent
Hodgy Beats - Mystery
Homeboy Sandman - Fully Equipped
John Legend - Rolling in the Deep (Adele cover)
Mayer Hawthorne - Don't Turn The Lights On
MED - Where I'm From feat. Kurupt & Aloe Blacc
MF DOOM - Vomit (3:33 Remix)
Noisses - Vampire Riddem
Oddisee - I'm From PG
SOSA - Exit Wounds
Susana Baca - Molino Molero (LIve @ KEXP)
Toki Monsta - Bright Shadows
Uncle Murda - Warning
*WE LOVE... is a big one click download of carefully selected individual tracks sourced from reputable blogs & artists we love. Please email us (info@putmeonit.com) if we've uploaded a non-promo track in error or to send us something you love.