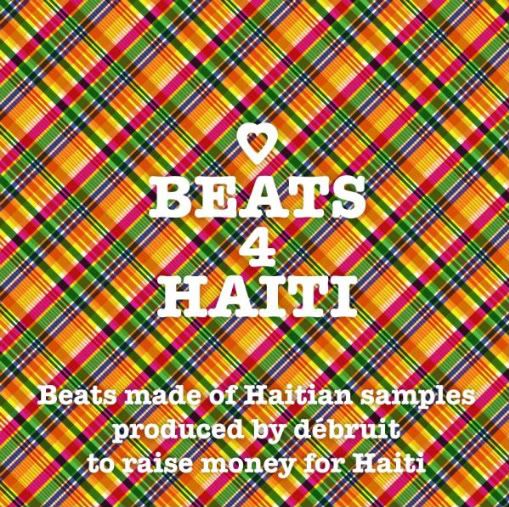 Last time I posted about dEbruit everyone went a bit crazy so I was really pleased to hear from him about this project -
all donations/profits from which go to the Unicef Haitian Relief Fund.
After seeing images of the devistation and destruction caused by the recent earthquake in Haiti, dEbruit was inspired to do something to help
Created in the few days after the Haitian earth quake, Heart Beats for Haiti is a charity EP, samples of Zook and Kompa, the traditional music of Haiti, are sliced, chopped and squashed along side dEbruit's home breed synths and beats. Lurching boom-bap rhythms, J-Dilla vibes mix with dEbruit's global electronic explorations and cross shoulders with cut-up, jagged synth chops and punctuating Haitian sounds and rhythms. All profit from this very special release go to Unicef's Haiti Earthquake relief fund.... making this a necessary purchase for sure....