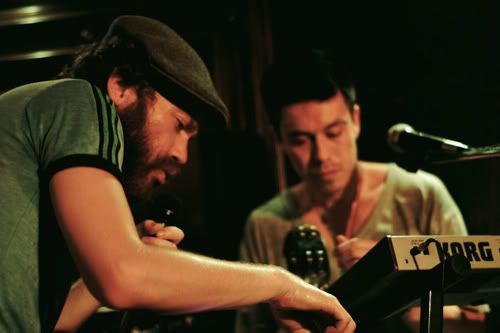 I was really excited to see Electric Wire Hustle in London, largely because they are from New Zealand and it took them 40 hours to get here (the term "unmissable gig" took on a whole new meaning). I didn't make it to their show at Deviation, but headed down to Jazz Re:Freshed the following day to sweat it out with the best of them, and I wasn't disappointed. I always think of EWH as one of those bands that are entirely powered by people, there's no clever marketing or big budgets, their music just connects with people - it's honest and quietly passionate, which you could also say about their live show (apart from the quiet part).
You can also get more of a sense of what they're about in the video below by my friends at
Pinboard blog
. A huge thank you again to Philip Edwards for the beautiful photography.