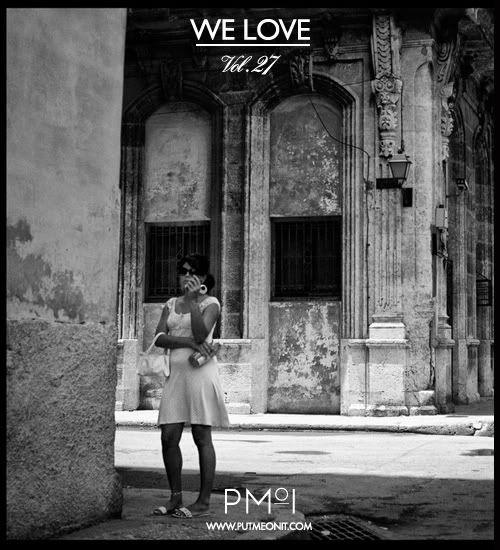 This one probably won't be to everyone's taste and the fact I assemble these compilations in alphabetical order leads to some strange coupling (Vado, Jada and Luda before Vieux Farka Toure is just bizarre). I just hope you find something you like on here...
We Love Vol.27 Download [Mediafire link]
Amanda Diva - Manchild
Bonobo - The Keeper (Live @ KEXP)
BOSCO - What, when, where....
Dub Sonata - Puffin' on a Fat Blunt
Fleet Foxes - Grown Ocean
Free The Robots - With The Drum
Grey Reverend - Walk The Same
J.Cole - The Good Son, Part I
Kidkanevil - Stomp ft Justin Percival
Lianne La Havas - Final Form (Everything Everything cover)
Mobb Deep - Must Go Hard
Nostalgia 77 - Cherry
Oddisee - You Don't Close Your Eyes
Sbtrkt ft Yukimi Nagano - Wildfire ft (Drake rmx)
Shystie ft Lioness, Lady Leshurr - Warning
Tommy Tempa - Fragments
Tone Trezure - Love me
Toro Y Moi - I Will Talk To You
Vado, Jadakiss, Ludacris - Check Um Out
Vieux Farka Toure - Inne (Live @ KEXP)
*WE LOVE... is a big one click download of carefully selected individual tracks sourced from reputable blogs & artists we love. Please email us (info@putmeonit.com) if we've uploaded a non-promo track in error or to send us something you love.